MANAGEMENT TEAM
B I O S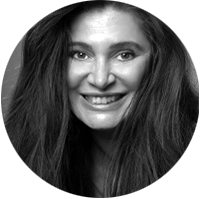 Suna
Fashion Editor, Stylist & Creative Director

Her fascination for art began in her early childhood. She has always liked to create things with her hands to transpire the colourful images dancing in her mind. She loves old monuments, diverse cultures and different religions that represent their respective states. An international persona, Suna has lived in many countries and has continually discovered the immense beauty of our planet. Her life's route started from London, Egypt, Japan, Hong Kong, Africa to different parts of Europe..., and always returning to Paris - the capital of Haute Couture.

She worked most of her life in fashion, firstly as a model, and then backstage as an assistant during shows and photoshoots, as a PR for a fashion designer and finally creates her own brand of accessories.

Suna eventually realized her love for teamwork and the creation of styles & images and found that working as a stylist or an art director inspires her to create storyboard photos. She just enjoys discovering each designer's universe and following them through via photoshoots & videos.

"Each member of our precious team fits like a puzzle and then a universe comes to life," she comments in regards to the QCEG professional team.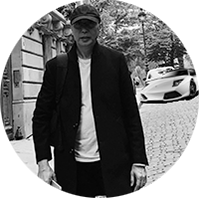 MeeKar
Publisher, IT & Marketing Developer
MeeKar's drive, passion, and analytical mind make him the ideal lead for digital and print media publications. His experience, instincts and clarity of vision with his multi-disciplinary skills in the creative arts enable ease of execution in strategic programs. Enduring enthusiasm instils him with extraordinary energy and dedication in an environment where creativity and innovation are essential to achieving successful results.

He spend his youthful days exploring and working in an unstoppable mode learning modern skills whilst participating in assignments from Asia, Europe and North America.

MeeKar currently concentrates his creative skills & other professional competencies to provide production support and to evolve QCEG into favourable status.

When not keeping up with fast-changing technology and industrial endeavours, he spends his time away relishing the lifestyles of different cultures and getaways.

"It's always gratifying to be a part of a creative process...!
Getting to know more of the passionate personas and their inspirational works involved near or far is quite gladdening and so very often sparkles my motivation," he said on his part to the overall publishing works at QCEG.