MANAGEMENT TEAM
B I O S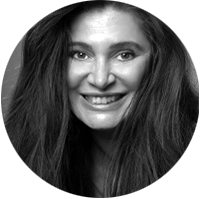 Suna
Fashion Editor, Stylist & Creative Director

Her fascination for art began since her early childhood. She has always liked to create things with her hands to transpire the colorful images dancing in her mind. She loves old monuments, diverse cultures and different religions that represent their own statement. An international persona, Suna has lived in many countries and has continually discovered the immense beauty of our planet.

Her life's route started from London, Egypt, Japan, Hong Kong, Africa, Europe and always returning to Paris - the capital of Haute Couture.

She worked most of her life in fashion, firstly as a model, and then backstage as an assistant during shows and photo shoots, a stunt as a PR for a fashion designer and finally creates her own brand of accessories.

Suna eventually realized her love for teamwork in creating an image style, and found that working as a stylist or an art director gave her that inspiration to create a storyboard photo. She just enjoys discovering a designer's universe and following it via a photo shoot or film.

"Each member of our precious teams joins like a puzzle and then a universe comes to life," she comments in regards to the QCEG professional team.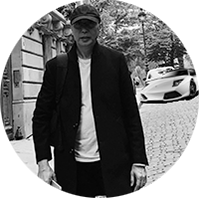 MeeKar
IT & Marketing Director
MeeKar's drive, passion, and analytical mind make him the ideal digital and print media publisher. His entrepreneurial instincts and clarity of vision, coupled with his multiple discipline skills in the creative arts, enable an ease of execution in strategic programs and new business models. His endless enthusiasm instills him with extraordinary energy and dedication in an environment where creativity and innovation are essential to achieve successful results.

MeeKar started working at an early age and has been on an unstoppable mode in learning modern skills whilst participating in assignments from Europe, Asia and North America.

After gaining popularity in hairstyling, makeup application, stills & video photography, mobile and web development over the years, he currently combines his professional competencies to provide production directions and support in the QCEG team.

While not keeping up with fast-changing technology and industrial trends, he spends his time away enjoying the lifestyles of different cultures and traditional values.
XiaoXiao
China Managing Director
XiaoXiao graduated from an international business institution in Beijing and acquired knowledge in doing business in China with an emphasis on revenue opportunities, impact, efficiency, and enhanced market penetration.

XiaoXiao is passionately involved as a part of the QCEG team to providing readers with a variety of interesting and informative articles from all over the world. She is also inspired by her family's background who operates the government's publication business in Beijing and instrumented the establishment of QCEG.

Not only does she manage the company's interests for the China market, but she is also dedicated to providing Chinese language documentation and releases inline with the ever-changing social, economy, business environments and state policies.

While not on professional assignments, XiaoXiao enjoys travelling, food, and shopping in international and local environments.